Every year a Tuna festival is being held in Eindhoven, organized by La Tuniña together with the Tuna Ciudad de Luz. For these festivals, tuna groups from across the world travel to Eindhoven to compete and of course to have a lot of fun.
Every two to three years, a big festival is being held – the Tunafestival – while in the years in between smaller festivals called Noche de Tuna are being held.
This year it was a very special Noche de Tuna since La Tuniña had its 40 birthday! For more information about the Tunafestival 2023 visit the website.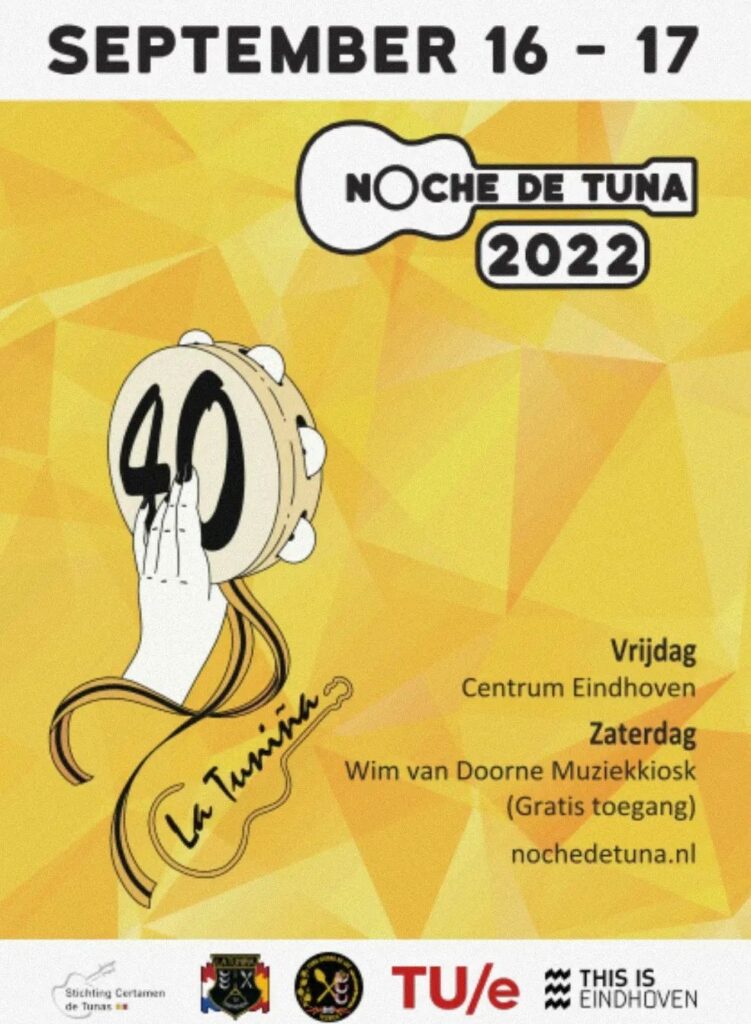 Some photos from Noche de Tuna 2022 will give you an impression of the huge dose fun that all Tuniñas had!